Lima Senior High School
Class Of 1962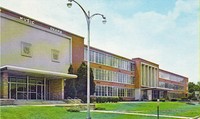 Let's Reminisce!
Remember the excitement of the 1962 basketball tournament season? John Grinrod recently wrote an article for The Lima News recapping the season. You can read it at: http://limaohio.com/features/community/247301/1961-62-basketball-spartans-from-so-so-to-so-good-2
Note: Row 2 of the picture caption should read - Henry Horne, Mac Wagner, Robert Gunn, Harley Negin.
MISSING CLASSMATES:

Be sure to look at the list of classmates with whom we have lost touch. Any assistance you can provide to locate them would be appreciated. Email info to

metzgerkathie@yahoo.com

.
WE'RE ON FACEBOOK: Thanks to Linda Dotson Seidman there is a Facebook group for our class - Lima Senior High Spartans/Class of '62. Many of your classmates are members. Join in the fun!