Lima Senior High School
Class Of 1962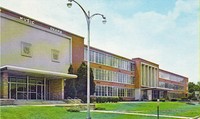 ANNOUNCEMENTS
Thanks
Many thanks to the reunion committee for planning a great 70th birthday party. And also, thanks to Linda Dotson Seidman who, I believe, first suggested that we get together to celebrate this milestone. Everyone had a great time. Here are some photos. More pictures will be posted soon.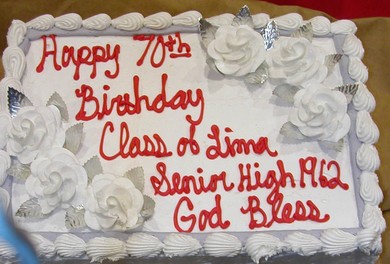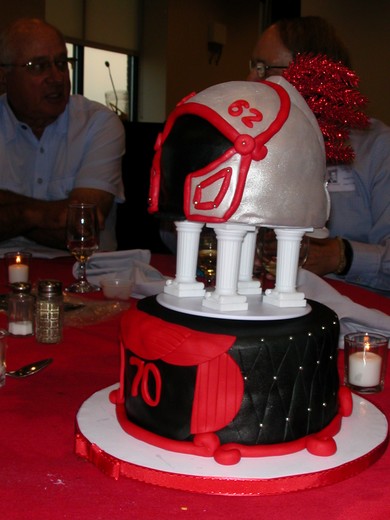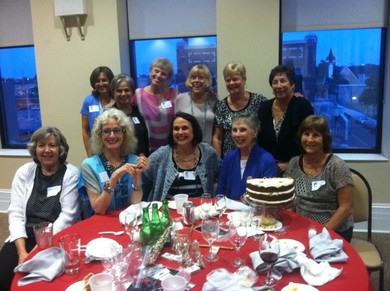 Thanks to the committee!
Wanted to thank the reunion committee for the wonderful Birthday Party. I know it takes a lot of work and a lot of people to prepare these things, THANK YOU, THANK YOU, THANK YOU. I had a great time and it was so nice to see a lot of my classmates.

Also, thanks everyone for the delicious cakes, and Ron for the great auction job he did.

Hope to see you all again in 3yrs for our 55th
Audrey Taylor Neidemire
COUNTY ALUMNI GATHERING
About 80 alumni attended the county wide gathering August 3 at Faurot Park. The event was organized by our reunion committee.Schools represented were Lima Senior, Elida, LCC, Allen East, Perry, and Shawnee. Photos are posted in the Photo Gallery.
GREAT PHOTOGRAPHS
Check out the great photos Charles Erickson has posted on his profile page!
Class of '62 Newsletter
Linda Dotson Seidman has volunteered to compile and edit an email newsletter for our class.
This occasional electronic publication will provide an convienent medium for us to keep in touch. "Subscribers" can share announcements of any kind, accomplishments, travels, health issues, surgeries, etc.
This is a private newsletter and will not appear on this website or Facebook.
Interested in subscribing and contributing? Email Linda: lsart3@aol.com.
MISSING CLASSMATES: Be sure to look at the list of classmates with whom we have lost touch. Any assistance you can provide to locate them would be appreciated. Email info to metzgerkathie@yahoo.com.
WE'RE ON FACEBOOK: Thanks to Linda Dotson Seidman there is a Facebook group for our class - Lima Senior High Spartans/Class of '62. Many of your classmates are members. Join in the fun!